When the Story Breaks, Be the First to Know.
Check out the latest reporting at every level of tax regulation: state, federal, and international.
Take a Closer Look at the Issues.
Depend on Insights from our tax practitioners to address challenges and dissect the evolving tax landscape.
Guidance on the Most Pressing Topics of the Day.
Go past the headlines with special reports, roadmaps, and other expertly prepared intelligence.
Technology Companies and Tax Compliance Amid Covid-19
Prepare your organization and your clients for a sharp turn toward technology in the wake of the coronavirus. As major players including Facebook, Google, and Apple seek to shift the compliance and legislative scales in their favor, the Tech Giants and Compliance Amid Covid-19 report explores key tech considerations impacting the global tax landscape.
Quick Links to Key Tax Resources
These pages cover a wide range of tax-related subjects and provide you with a clear understanding – and solutions to help you move forward.
Play It By Ear.
Two podcasts. For a stereo, surround-sound perspective on all things tax.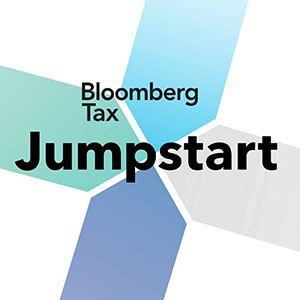 Jumpstart
Bloomberg Tax & Accounting's editorial explains tax law changes made by the 2017 tax reform act.
Talking Tax
We cover tax issues from Capitol Hill to the courts and the Internal Revenue Service.
The Right Time to Start? Now.
The challenge is real. So are our solutions.
Set up an in-person or virtual product demonstration today.